November 22, 2015
3 min read
Five years ago, Stephen Johns was working long hours in a demanding job. A keen motorbike enthusiast, he often couldn't get out to bike shops – and when he did, they often didn't have the part he needed.
So he started importing the parts he needed direct. Instead of ordering just one he would buy ten and sell the rest online. That was the start of Online Racing Spares – a side business that grew until he needed to move out of his garage and set up full time. We had a chat with Stephen about his business and how Unleashed has contributed to his success.
What's made you so successful so quickly?
Customer service, you need to have good customer service. We have a lot of experience so we can provide a lot of expert knowledge to them. I've been in the industry for about 15 years and I know what a good product is and I am very particular about the quality of product I sell. We're also very responsive to our customers – we now have a workshop because customers would buy a part and then ask if we could fit it. And that's going really well.
Any bumps in the road?
The main challenge for us was having the systems in place that would eliminate the need for lots of staff. We manage over 10,000 stock items and because the margins are quite low, we need to be careful with our staffing. So I needed a system that could do the work of another person, and be clever and easy to use. And that's where we stumbled across Unleashed.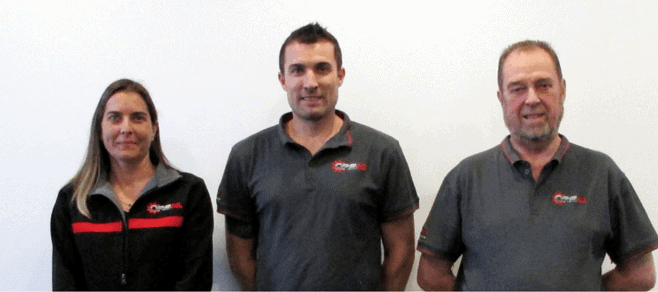 Unleashed does the work of a whole person?
I would say it saves me about $40,000 dollars a year. Without Unleashed I would be at work all the time or have to employ another person. The biggest benefit I have seen is just being able to manage the thousands of stock items we have.
We originally started out with MYOB and that just wasn't working for the number of transactions that we were doing. We also needed something that was able to integrate with our other systems, especially eBay. Unleashed was able to handle all that so it's become the backbone for all our systems. We have been able to integrate it with Xero our accounting system and Neto our new ecommerce system. There just wasn't anything else that could do everything we wanted.
Stop! You're making us blush (but actually, don't stop)
Unleashed is basically our inventory management system. The work flow goes something like this: Our website and eBay all work through Neto which then pushes through to Unleashed which creates a sale. That then automatically goes to Xero. That's all in real time so we always know what we have and what is going on. We also create all our purchase orders for our suppliers in Unleashed. It's really a great platform for all the other systems to work properly.
So you'd recommend us?
I actually already have. I've had a few customers who are business owners asking me what system I use and I have actually given them a bit of a demo. Seeing how it works is a great way to get an idea if it will work for you.
Was this content helpful?